Year 3
Welcome to Year Three 2020-21
Autumn Term 2
Meerkats have been creating their own ultimate predator using their knowledge of predators we were learning about last half term. Here are some predators beautifully designed and created with oil pastels.
Meerkats Thrilling Thursday!
The children are excited to share their learning with you! We hope you enjoy the poem.
Mrs Gunn
Autumn Term in Meerkats
Written by Meerkats Class
Predators is our topic this term.
We have had such a lot to learn.
Haikus, stories, grammar and spelling.
Non-chronological reports are compelling.
Maths in Meerkats has been excellent fun.
With thousands, hundreds, tens and ones.
Addition and subtraction, different methods to choose.
Counters, Base 10, column method,
To name just a few.
We have enjoyed sketching and painting predators and feathers.
Everyday playing with our friends in all weather.
Carnival of the Animals is music that inspires us to move and dance.
Lions, elephants and kangaroos that prance.
Marvellous Meerkats enjoy working together.
This half-term has been such fun.
Our learning journey has just begun.
Lemurs Thrilling Thursday
The children have had great fun writing this poem so they could share all they have been learning with you from Autumn term 1.
Enjoy!
Miss Nash and Mrs Gray
Welcome to Year Three 2020-21
Lemurs class teachers

Meerkats class teacher

Ms Nash: Teaching in class Monday & Tuesday all day and Wednesday morning.

Mrs Gray (Team Leader): Teaching in class Wednesday afternoon and all day Thursday & Friday

Mrs Gunn

Teaching Assistants supporting individual children:

Mrs Palanca, Mrs Carr, Mrs Kingston and Mrs Waite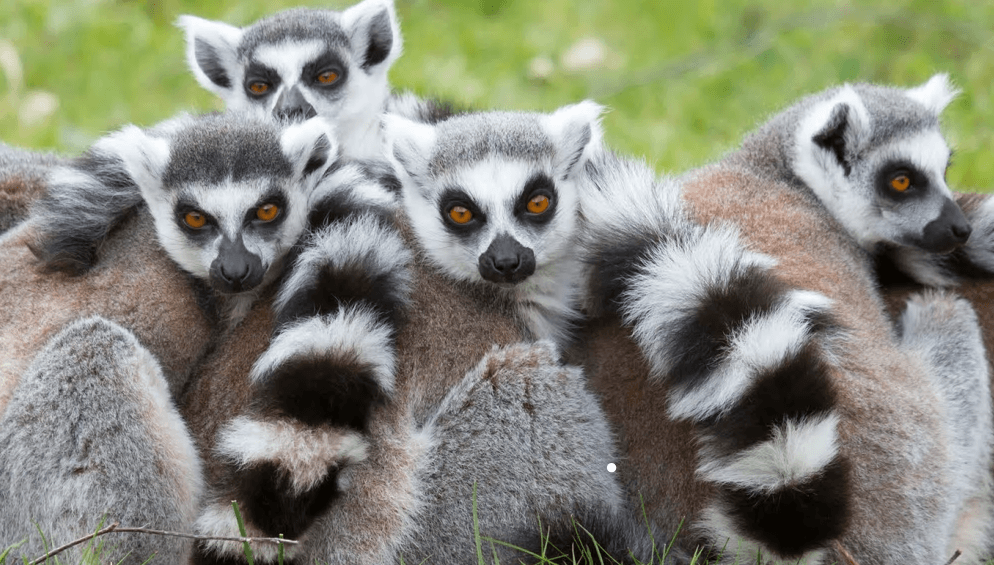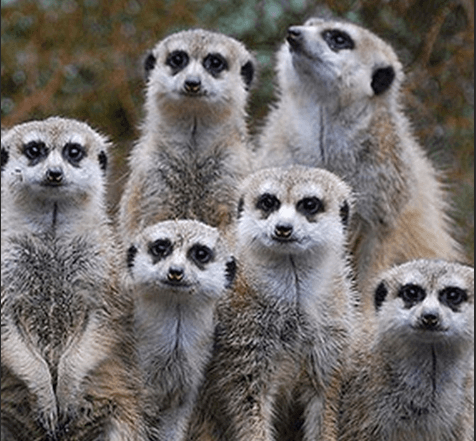 e
Year 3 Homework
To make it easier to locate and as helpful as possible, information about homework and weekly spellings are now on our 'Year 3 weekly homework and spelling' page. See below for details ofhow to access this..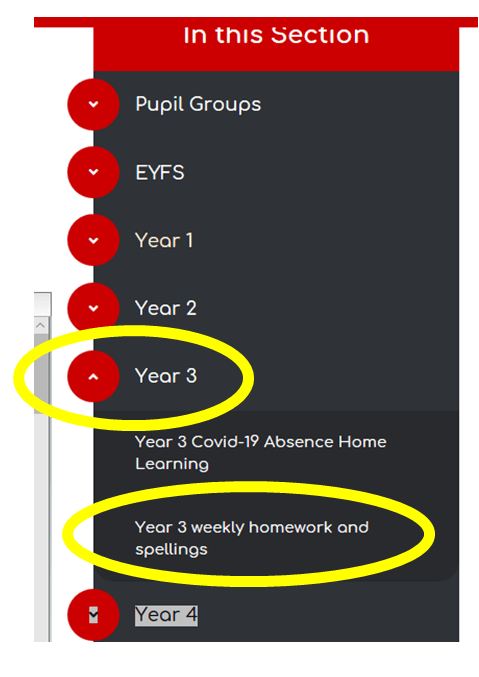 Staggered drop off and collection times

Below is further information about Year 3 to guide you. Do not hesitate to come and speak to us if you have any queries. To do this please arrange an appointment via the school office. You can also contact us on the Year 3 support email as well. The address is Y3Support@barley-hill.oxon.sch.uk
Please click here for a copy of our Year 3 Topic Web outlining our learning for this half term.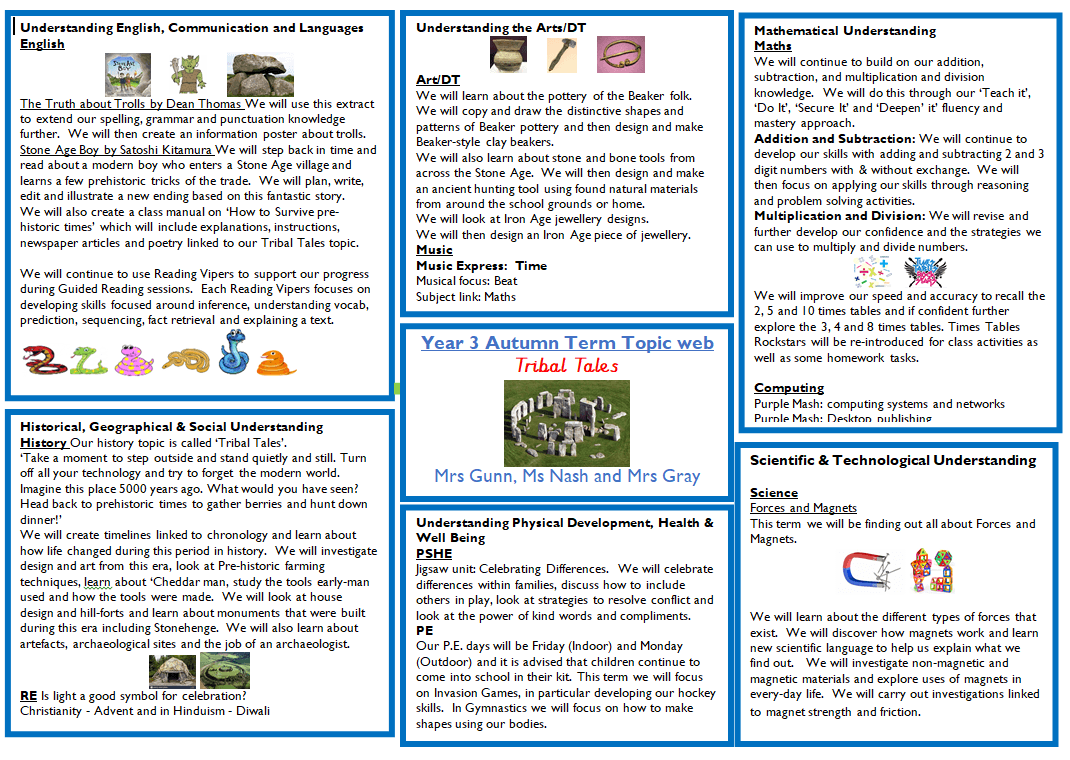 Please do get in touch with us via the Year 3 support page if you have any questions. We would love to hear from you!
Y3Support@barley-hill.oxon.sch.uk
With best wishes,
The Year 3 teaching team
Useful Year 3 Information
Our school day

Morning drop off and Home time collection
Please walk your child to the exterior door of either Meerkats or Lemurs classroom. There is no need to line up on the playground as they will be greeted by their allocated adults and encouraged to enter the school and immediately wash their hands. Please be aware that it is very difficult for the teacher to have a conversation with a parent at this time as we are trying to observe social distancing whilst helping the children with their coats and bags, get their hands washed and settle children into their seats in the classroom.
Please respect social distancing and adhere to these at all times whilst waiting with or for your child.
To help support social distancing and to be as quick and calm as possible at the end of the day, we have trialled a teacher standing at an open classroom window whilst the children stay seated. Once the teacher has engaged with the adult collecting a child we are then able to ask the child to come out to you. We will continue with this going forwards.
PE
Year 3 will have PE outdoors on Mondays and indoors on Fridays. To allow more time for PE and to help avoid any social distancing concerns when it comes to helping a child to get changed, we will be asking children in Year 3 to come into school in their PE kits on a Monday and Friday. Children will remain in their PE kits for the whole day. They can wear their normal school shoes to school on PE days and then change into trainers once on site so that we can keep their trainers in school for the Daily Mile.
Reading At Home:
It is really important to read with your child as often as possible. Your child will have the opportunity to change their school reading books at least once a week - please encourage your child to do this - which allows them to read the book several times in order to gain confidence and fluency. As you are reading it is useful to stop and ask questions about what the book is about, what the characters are doing and what might happen next. At the end of the book get your child to think about what they like or did not like about the book and reasons why.
Autumn Term Two
This term our topic is 'Tribal Tales'. This is a History based topic.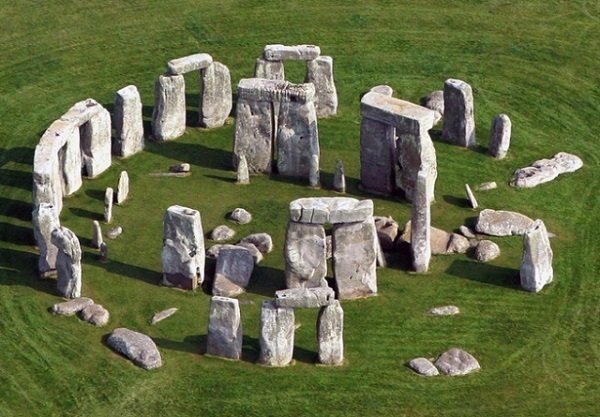 'Take a moment to step outside and stand quietly and still. Turn off all your technology and try to forget the modern world. Imagine this place 5000 years ago. What would you have seen? Head back to prehistoric times to gather berries and hunt down dinner. Unearth ancient objects and visit astonishing mystical monuments that reveal the secrets of an ancient time. Learn how the people of Britain developed over thousands of years, from the Stone Age to the Roman invasion.
Bringing items in from home and Pencil Cases
In order to comply with the Government protective measures, there must be limited items brought from home to school daily. Your child will need to bring their coat, named water bottle, fruit snack and lunch box if a school meal is not ordered, alongside their Book Bag.
We are also asking that each child brings in a named pencil case containing the following items, as children require a personal set of stationery. Pencil cases will remain in school daily and only your child will use the equipment provided. Please print the name on the outside of the pencil case. Please ensure their pencil case is named and that it is not so big that it can't be stored in their drawer: Smiggle style hardback cases are not suitable.
• Pencils (x3 minimum)
• Rubber
• Ruler
• Sharpener
• Glue Sticks (x2)
• Child Scissors
• Colouring Pencils (full set)
• Blue Rollerball/Handwriting Pen
• Felt Tip Pens (optional)