Zebras

Giraffes

Rhinos

Mrs Taylor

Miss Nutbrown (Team Leader) &

Mrs MacDougall

Mrs James
Welcome to Year 4!
This half of term we are focussing on the popular topic of Ancient Egypt, and our English work is based on The Scarab's Secret, by Nick Would. If you have any questions at all, please don't hesitate to talk to your child's class teacher.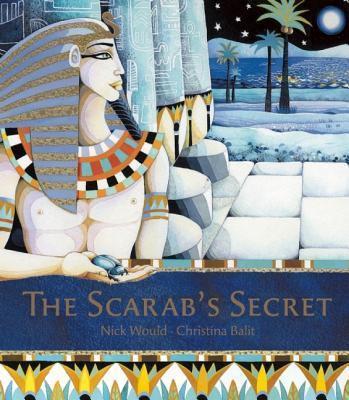 Homework
Maths homework, spellings and talk homework for Big Write are given out every Friday. Children who regularly do their talk homework with an adult find it much easier to come up with ideas for Big Write on Monday morning, so we really appreciate your support! The rest of the homework is due by the following Friday. Reading comprehension homework will be given every other Friday.
Big Write!
Please click on the links below to access your child's Big Write homework:
Spellings
Please click on the links below to access your child's spellings:
Topic
This term we are learning all about Ancient Egypt! We had a fantastic start to the topic when all the children were asked to bring in items, but they didn't know why! They brought in: A torch, binoculars, hat, shorts and t-shirts. They were explorers! (Or were they?) After an initial 'WOW' afternoon, children had worked out that we would be learning all about Ancient Egyptians! They explored tombs, uncovered ancient artifacts as archaeologists and even put ancient paintings back together. All these activities during our wow day meant that Year 4 discovered for themselves our new topic. We will also be learning about where and when the Egyptians lived, understand how the pyramids were built, meanings behind some of the symbols and also all about the Gods and Goddesses.
English
Reading
Thank you to so many of you who provide support to your child by reading with them at home. We will continue to look at the children's reading journals during our Guided Reading sessions and give reward stickers to the children who have managed to read at least three times outside of school within the week, either with an adult or independently. When reading independently, children need to write a few sentences in their reading diary to show their understanding of what they have read.
Writing
During this half term we are using the book The Scarab's Secret as a stimulus for our lessons. We will use this exciting text to focus upon story setting description writing, ways to hook the reader in with exciting vocabulary and writing diary entries writing from the point of view of the scarab.
Every week your child has plenty of opportunities to write. We encourage the children to write at length in many different subjects. We also have a weekly Big Write session where we focus on writing lots of different text types, e.g. traditional tale, diary entry, explanation text. This will be on a Monday.
To view the English Objectives that we will cover this year, please click on the link below:
Maths
This half term we are focussing on number and particularly addition and subtraction, ensuring that all children:
*add and subtract numbers with up to 4 digits using the formal written methods of columnar addition and subtraction where appropriate.
*estimate and use inverse operations to check answers to a calculation.
*solve addition and subtraction two-step problems in contexts, deciding which operations and methods to use and why.
We continue to use Mastery activities to help children develop their fluency, reasoning and problem solving skills.
Maths homework is given out weekly, and children can choose the challenge appropriate to them. You can also click on the link below to access MyMaths for additional activities.