Zebras

Giraffes

Rhinos

Mrs Taylor

Miss Nutbrown (Team Leader) &

Mrs MacDougall

Mr Harris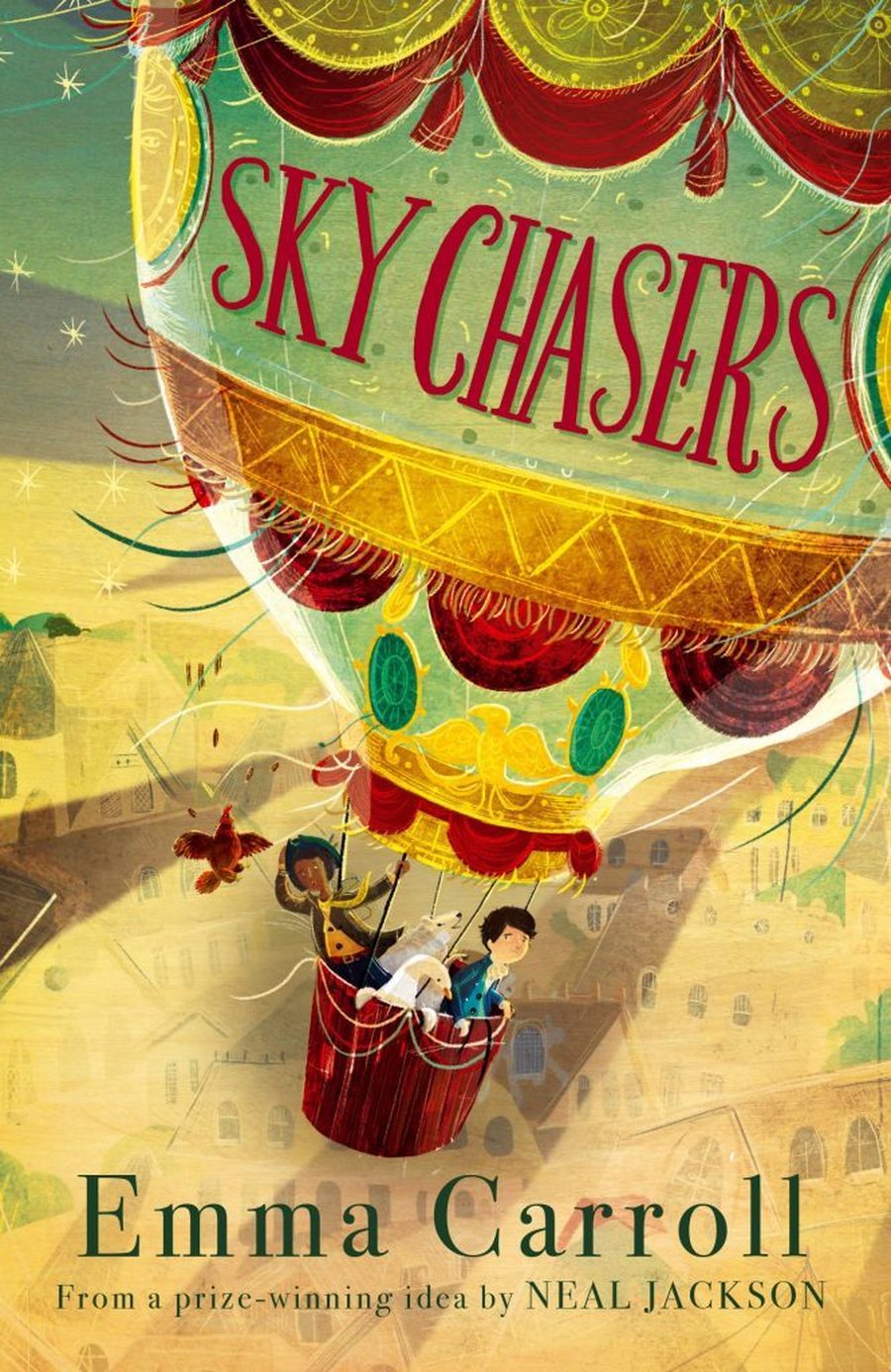 Welcome to Year 4!
Orphan Magpie can't believe her eyes when she sees a boy swept off his feet by a kite … or something that twists and dances in the wind. She goes to his rescue only to find herself dangling in the sky. The world looks so different from on high and suddenly Magpie knows what she wants – to be the first to fly in a balloon above the King and Queen of France ...
This half of term we are focussing on the Geography topic of 'France', and our English work is based on 'Sky Chasers'. A rich and inspirational story based on the true story of the first hot air balloon flight over Paris in the eighteenth century; beautifully written by acclaimed author Emma Carroll.
If you have any questions at all, please don't hesitate to talk to your child's class teacher.
Year 4 Class Assemblies:
We greatly look forward to sharing our Class Assemblies with you on the following dates:
Giraffe Class: Friday 8th February
Rhinos: Friday 10th May
Zebras: 21st June
You are more than welcome to attend at 10am or 11am on these dates.
Homework
Maths homework, spellings and talk homework for Big Write are given out every Friday. Children who regularly do their talk homework with an adult find it much easier to come up with ideas for Big Write on Monday morning, so we really appreciate your support! The rest of the homework is due by the following Friday. Reading comprehension homework will be given every other Friday.
Big Write!
Please click on the links below to access your child's Big Write homework:
Spellings
Please click on the links below to access your child's spellings:
Topic
This term we are learning all about France!
'Wow' Topic Day: Monday 25th February:

Today we had a great time learning about France. We made our own Tricolour flags and discovered how the Montgolfier brothers invented the very first hot air balloon in 1783. We created our own 3D hot air balloons and took them out on a sightseeing tour, making notes as we flew past such wondrous sights as the Eiffel Tower and the Arc de Triomphe. Our day ended back in the Café de Paris, where we wrote postcards home and sampled delicious croissants, cheese and crackers.
English
Reading
Thank you to so many of you who provide support to your child by reading with them at home. We will continue to look at the children's reading journals during our Guided Reading sessions and give reward stickers to the children who have managed to read at least three times outside of school within the week, either with an adult or independently. When reading independently, children need to write a few sentences in their reading diary to show their understanding of what they have read.
Writing
To tie-in with our geography theme, many of the units that we will look at in English will have a connection to France. For instance, we will look at 'Sky Chasers', which is a French adventure story. We will use this exciting text to focus upon turning part of the story into our very own playscripts!
Every week your child has plenty of opportunities to write. We encourage the children to write at length in many different subjects. We also have a weekly Big Write session where we focus on writing lots of different text types, e.g. traditional tale, diary entry, explanation text. This will be on a Monday.
To view the English Objectives that we will cover this year, please click on the link below:
I know the difference between the plural and the possessive -s.
I use further prefixes and suffixes and understand how to add them.
I spell further homophones
I spell words that are often misspelt
I place the possessive apostrophe accurately in words with regular plurals [for example, girls', boys'] and in words with irregular plurals [for example, children's]
I listen to and discuss a wide range of fiction, poetry, plays, non-fiction and reference books or textbooks.
I read books that are structured in different ways and reading for a range of purposes
At home: Please read a range of stories or non-fiction texts, including about France.
Maths
During this term, children will continue to apply their understanding of place value using all four operations, with a particular focus upon multiplication and division through our Mastery Curriculum approach. Children will then move onto work on fractions, decimals and time problems., ensuring that all children:
I can recall multiplication and division facts for multiplication tables up to 12 × 12
I can use place value, known and derived facts to multiply and divide mentally, including: multiplying by 0 and 1; dividing by 1; multiplying together three numbers
I can recognise and use factor pairs and commutativity in mental calculations
I can multiply two-digit and three-digit numbers by a one-digit number using formal written layout.
I can solve problems involving multiplying and adding.
At home: Please help me to practice recalling my multiplication and division facts to 12x12
We continue to use Mastery activities to help children develop their fluency, reasoning and problem solving skills.
Maths homework is given out weekly, and children can choose the challenge appropriate to them. You can also click on the link below to access MyMaths for additional activities.
The children worked extremely hard last term and it has been wonderful to see them develop in all aspects of their school life. We are looking forward to another exciting term – the children are already keen to learn about our new topic: 'France'. If your child has any topic books on this subject or any interesting objects, we would encourage them to bring them in so that they can share them at school. Please see some information above about this term and a few reminders that you may find useful. As usual, please don't hesitate to speak to us if you have any questions or concerns about your child. Thank you for your continued support this term.
Miss Nutbrown and Year 4 Team