Year 6 Covid-19 Absence Home Learning
Year 6 Covid-19 Absence Home Learning
Hello everyone,
Firstly, a huge thank you to all of you – thank you for emailing your child's work to us, for helping your child to organise themselves and for the many messages of appreciation. It's been a very different start to the half term, but we have loved using Teams to be able to see Year 6 daily.
Please find this week's learning – we have included a reading challenge if your child would like to take part, but, there is no pressure for them to do so. We have also included a virtual school bingo activity for PE - instructions are at the top of the page. Maths and English activities are set as Teams assignments, so please do complete these on Teams if you can - click turn in and we will then mark these and hand them back, via Teams. As always, please do send any photos of your learning (if it hasn't been completed on Teams) or anything exciting you have been up to. We love hearing from you all. We have also included the BBC bitesize timetable along with a link to the BBC Bitesize website.
We have decided to change our Wellbeing Wednesday timeslot to 3.20 – having the session at this time means all of the Y6 teachers are able to be there.
We look forward to seeing you virtually!
The Year 6 Team
Y6Support@barley-hill.oxon.sch.uk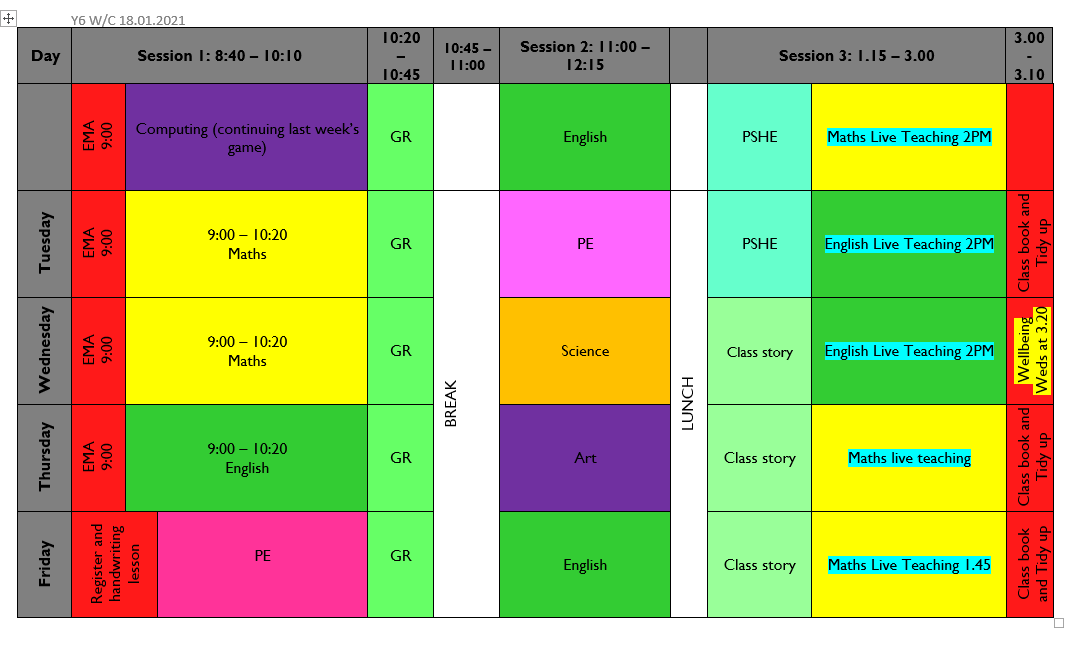 English
Monday_Tuesday_Live_Wednesday_Live.pptx
Sleeping Cutie Stage 6 Comp - Comprehension Pack.pdf
Journey of a Red Blood Cell Stage 6 comp - Comprehension Pack.pdf
Annie Baba Stage 6 Comprehension - Comprehension Pack.pdf
Maths
Mon (LIVE lesson), Tues and Wed maths
Thursday (LIVE lesson) and Friday (LIVE lesson)
Arithmetic Paper - Wednesday lesson
Science, Topic, PSHE and Computing
Week 3 Afternoon Lessons - Science-PSHE-Topic-Art-Computing
virtual-school-games-bingo-card.pdf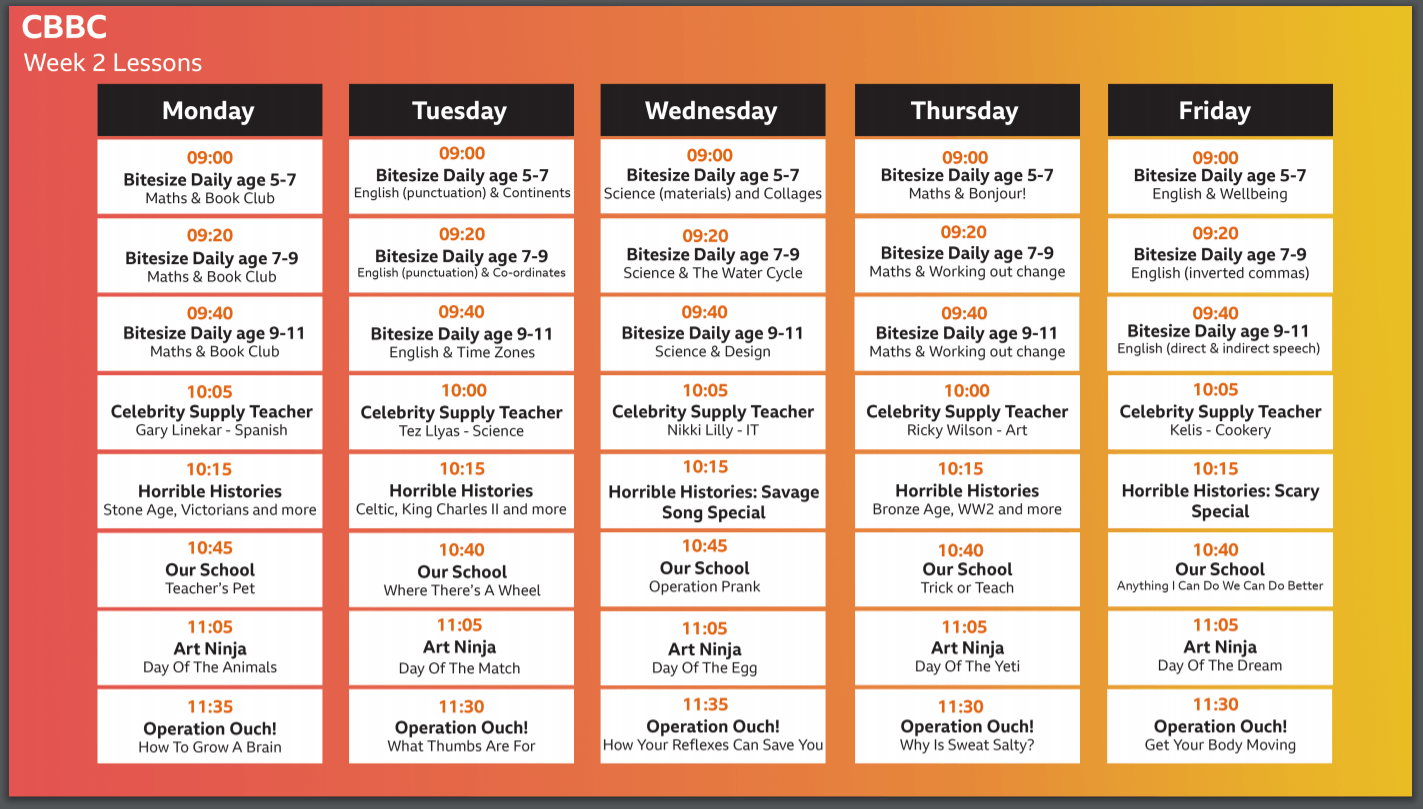 https://www.bbc.co.uk/bitesize/this-terms-topics