Year 3 Covid-19 Absence Home Learning

Year 3 Covid-19 Absence Home Learning
Hello Year 3,
Well done on another great week of home learning! We continue to be impressed by your hard work and resilience. Thank you again to the adults at home supporting your children with their learning - you are doing a great job!
Reading is still the number one activity to do at home that can help with your child's overall education. 10 minutes daily reading to an adult can help maintain your child's reading skills. To support reading at home, we have added a guided reading session into our daily English lessons and extra links to reading sites below.
We will continue to lead a live lesson at 11am every day. We include a timetable above to show you which lessons will be taught on which day in the live session and suggested lessons for your child to cover over the course of the week. Mathletics and Purple Mash activities will also be set to support home learning during the school day. Please read details of an exciting, creative project linked to our topic here
Our school value this month is Determination. Can you think of someone in your household that has shown great determination?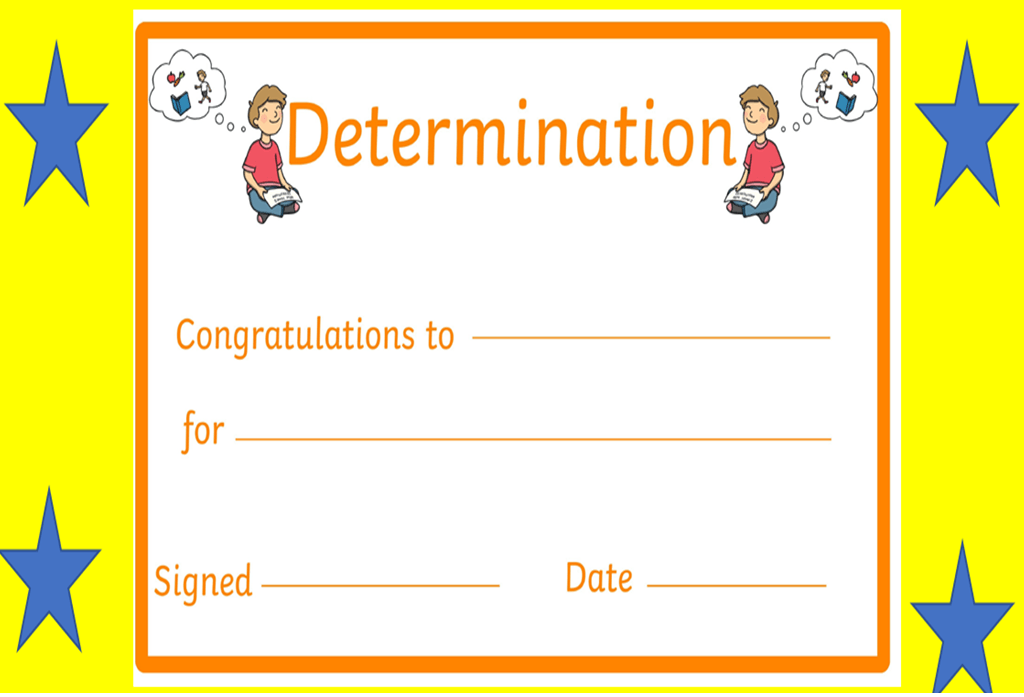 Determination certificate
The BBC have published an amazing timetable of home learning! You are welcome to dip into it, if you feel it would benefit your child alongside the curriculum we are providing from school. More details can be found by clicking on this link
Please email your work to us at y3support@barley-hill.oxon.sch.uk so we can see how you are getting on with your learning.
Thank you,
Mrs Gray, Ms Nash and Mrs Gunn
MATHS planning & resources
Maths All week: Mon 25th- Fri 29th Jan PowerPoint of lessons
All week: PowerPoint of lessons Maths week 3 18th-22nd Jan
Monday Make Tally Charts video
Thursday: Bar Graphs support video
BBC Bitesize Tables, graphs and charts support videos
Updated English planning updated Final 18th - 22nd Jan
Tues: New updated letter from Livia with answers
Weds & Thurs: Writing frame for writing recount
ENGLISH Reading Resources
Reading Vipers Information for parents
'Reading during lockdown' information for Y3 parents
Oxfordshire Libraries eBooks & eAudio titles
Audio books resources : https://stories.audible.com/discovery
Link to BBC Bitesize Spelling videos and games
Monday Values Assembly
Monday / Daily PE links
In school the children take part in the 'Daily mile' where they walk or jog a mile. It would be brilliant to keep this going whilst at home. More information about this initiative can be found at https://thedailymile.co.uk/parents-and-carers/
Short Yoga Screen Detox Stretch - BBC Own It
virtual-school-games-bingo-card.pdf
Tuesday GEOGRAPHY resources (& Topic activities)
Lesson 4 Volcanoes PowerPoint (27th Jan)
Lesson 4 volcanoes around the world worksheet (27th Jan)
3D Volcano Homework Project details
'At home' PowerPoint of activities for Rocks, Relics & Rumbles topic
Resource downloads from Rocks, Relics and Rumbles activities PowerPoint
Rocks, Relics and Rumbles Fact Sheets
Make a 3D volcano out of paper
Match dinosaurs to their fossils.pdf
Junior Bake Off volcanic biscuit recipe
Wednesday SCIENCE resources
Home Learner Fossils PPT Lesson 4 Weds 27th Jan
Zig Zag Fossil book 27th Jan
BBC Bitesize What is a rock? Video link
Lesson 3 Igneous Rocks PowerPoint (from 20th Jan)
Thursday PSHE resources
Please make your own version of this booklet or print out
Wellbeing Challenge Booklet (Thurs 28th Jan)
The Hope-o-potamus story PowerPoint (from Thurs 21st Jan)